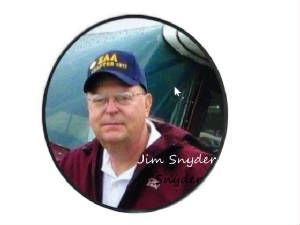 ZODIAC UPDATE MAIN PAGE Zenith Zodiac CH 650 kit project being built by Jim Snyder
I currently (as of August 1, 2009) own and fly a Cherokee 160/180. I started thinking about a Light Sport Aircraft in 2007. I also thought about getting away from
expensive Annual Inspections. So, I started questioning if I was capable (and motivated) to build a plane rather than buy a production model. Not having any
prior building experience other than observing others, I knew I did not want to scratch build. I looked at various kits. I narrowed down to all-metal for simplicity.
Then narrowed down to Van's RV-12, Rans S-19, and Zenith Zodiac. Van's and Rans were both still being developed and full kits were not yet available, let alone
flying. Zenith had an LSA-qualified kit for a few years and several were already flying with a lot of success. The Zenith also looked to be simpler for a first time
builder, more engine options, and less expensive. Anyway, in early 2009, I decided to take the plunge. On May 19, 2009, during a trip to St. Louis and
Kansas City, I stopped by the Zenith factory in Mexico, MO. I took a demo ride and placed an order for the complete CH-650 kit. The following is an abbreviated
log of the construction.
The pictures displayed in the website links below are the property of Jim Snyder. You should not use any of these pictures with out his consent.
Zodiac update September 26, 2009
Zodiac update November 13, 2009
Zodiac update November 19, 2009
Zodiac update January 19, 2010
Zodiac Update October 30, 2010
Zodiac Update December 1, 2010
Zodiac Update February 3, 2011
Zodiac Update September 2, 2011>>
Zodiac Update November 4, 2011
Zodiac Update December 1, 2011