Feb 5, 2013 - Unwrapped canopy and placed on table.

Heat turned up. Used bungees to apply light pressure to assist in opening and removing set from being wrapped tight for over three years.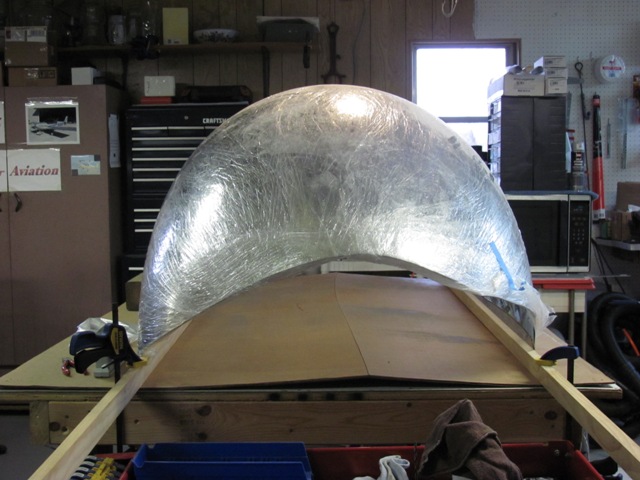 Feb 8, 2013 - Using 1x2's on edge to spread the canopy.

Heat turned up to 80 degrees.

Gradually increasing spread.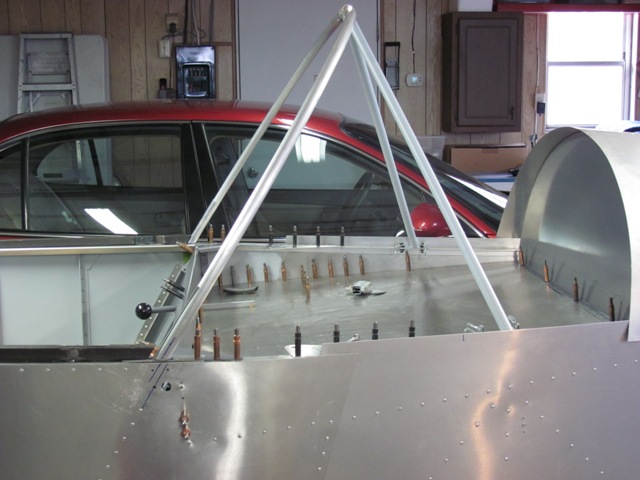 Feb 8, 2013 - Roll-over bar set in place.

Rear hoop fitted and trimmed.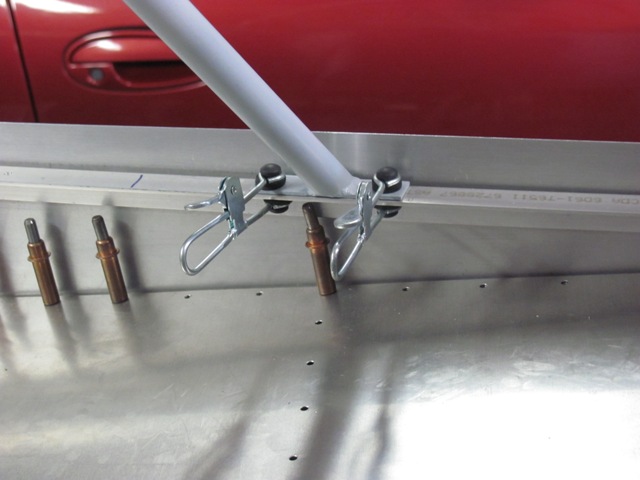 Feb 8, 2013 - Roll-over bar clamped in approximate location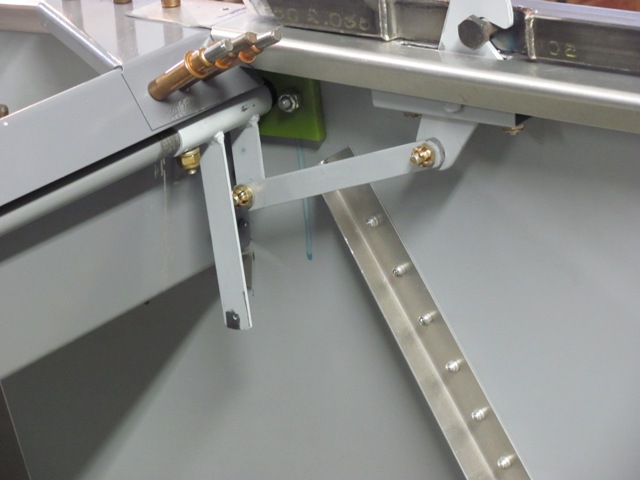 Feb 14, 2013

- Drilled & bolted canopy latch cross rod to the rod ends. Bolted the linkage together.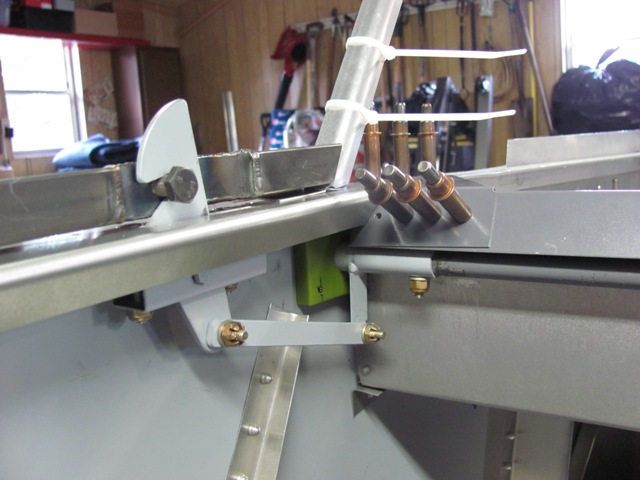 Feb 14, 2013 - Right side linkage.

Had to make new link bar since the old one didn't latch tight enough.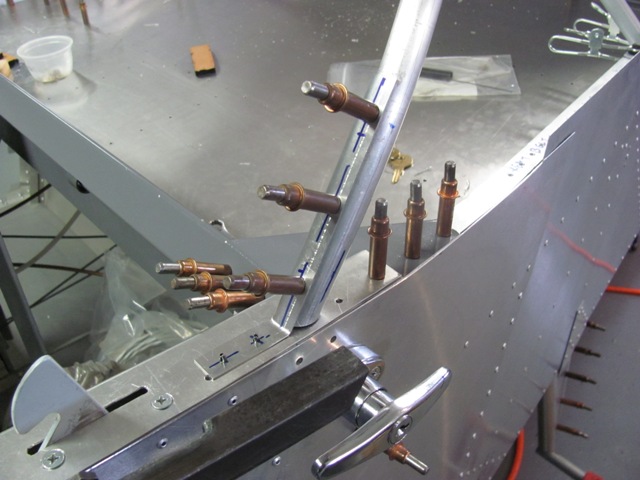 Feb 16, 2016 - Drilled support bracket for rear canopy hoop into longerons and the hoop.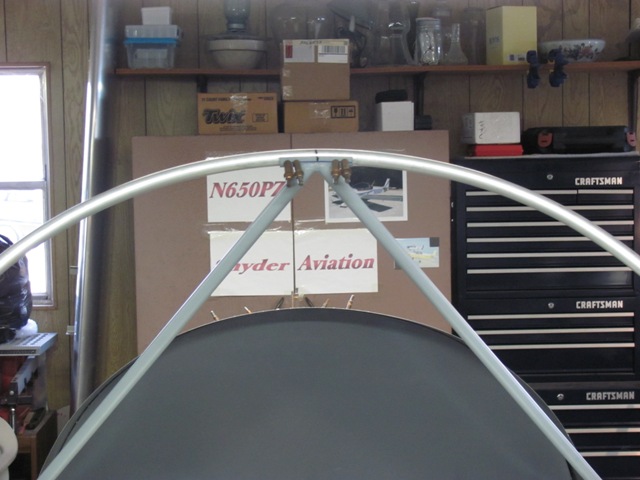 Feb 16, 2013 - Drilled rear hoop to the roll-over bar.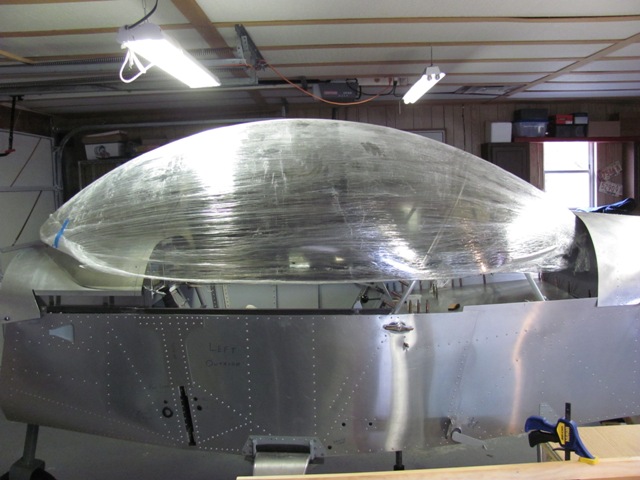 Feb 28, 2013 - First fitting of canopy over hoops.

A lot of trimming will be required.