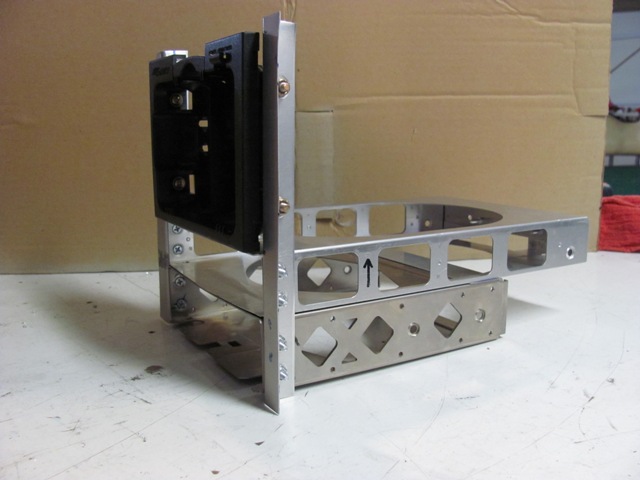 Jun 9, 2014 - Used L-angle to combine mounts for GPS (top), radio, and transponder (bottom) to form "radio stack".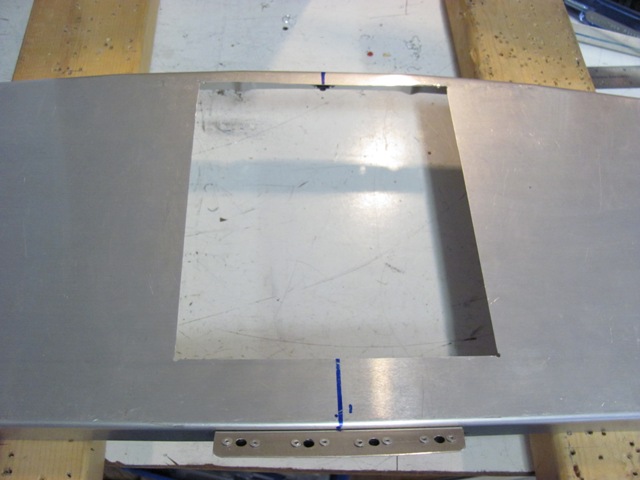 Jun 27, 2014 - "Radio stack" hole cut-out (after measuring and re-measuring dozens of times), leaving room at the bottom for throttle, choke, and carb heat controls.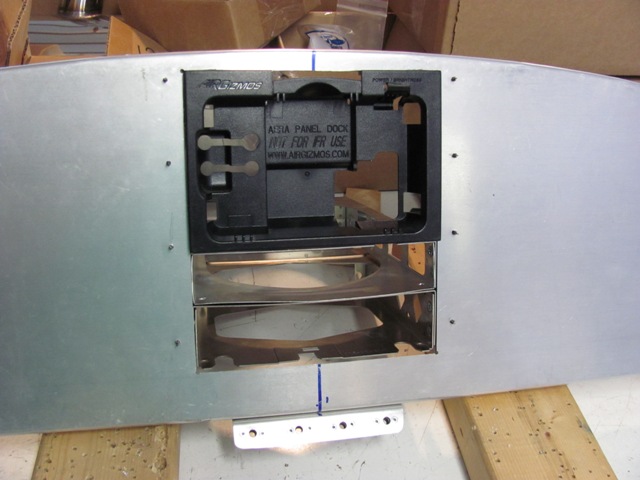 Jun 29, 2014 - Radio stack mounts installed in panel.

"Perfect" fit.

What a relieve.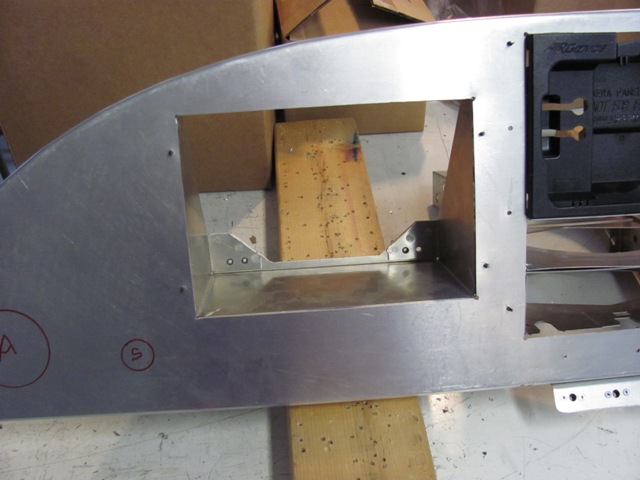 Jul 2, 2014 - Made cutout for Dynon EFIS unit.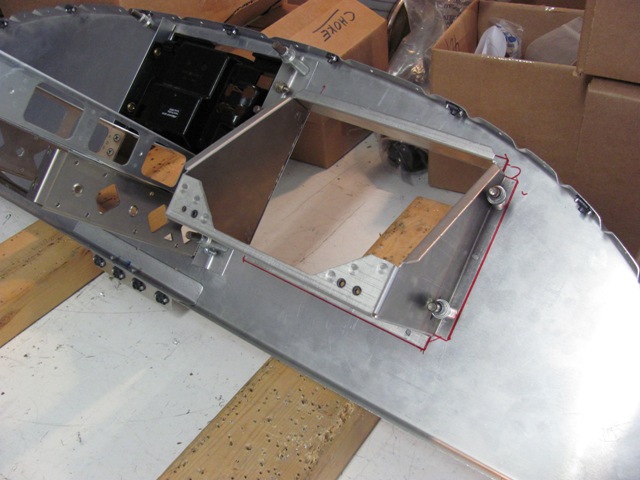 Jul 2, 2014 - Back of panel showing Dynon mount.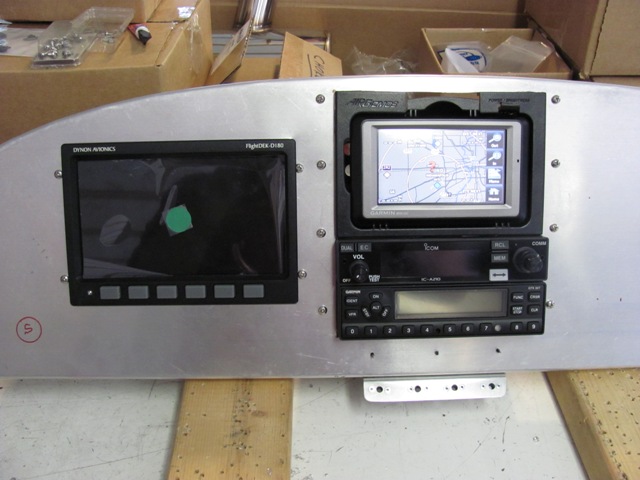 Jul 2, 2014 - Dynon and radio stack test installation.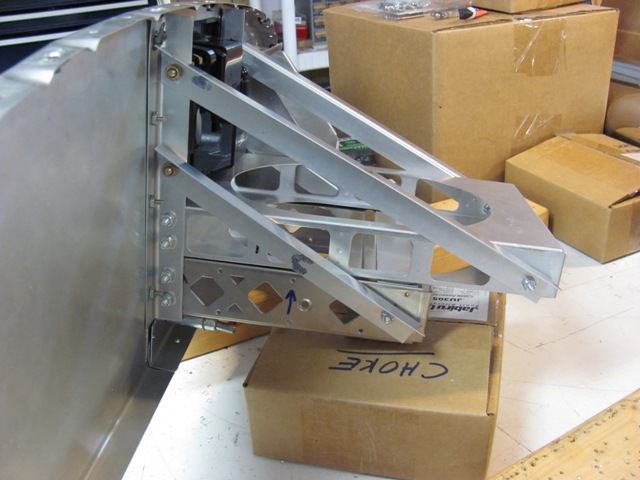 Jul 6, 2014 - Added L-angle supports to the radio stack mounts.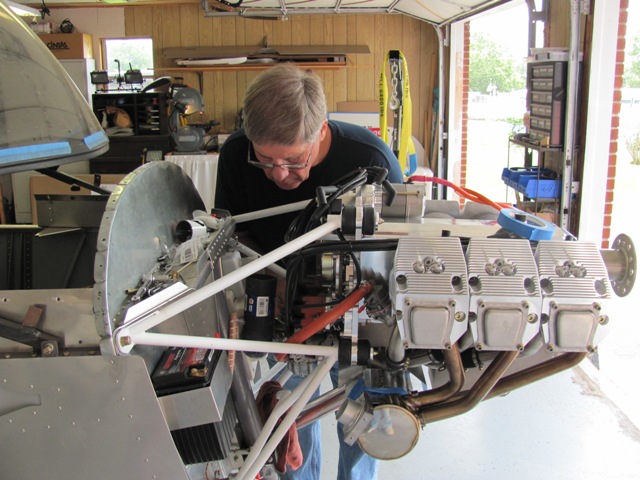 Jul 9, 2014 - Gary Reynolds helped me mount the engine today.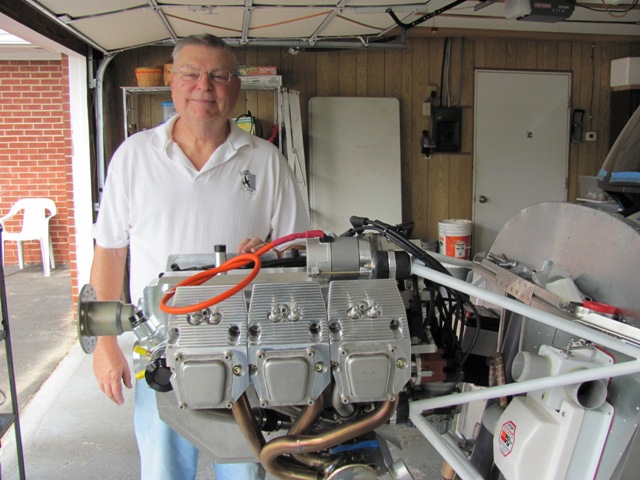 Jul 9, 2014 - Gary insisted on taking my picture with the newly mounted engine.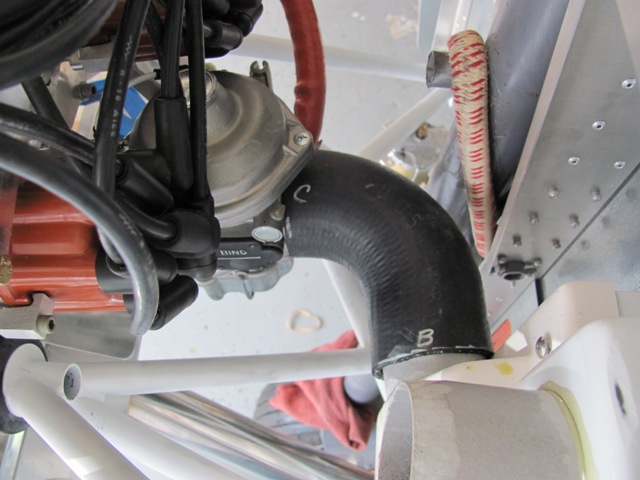 Jul 9, 2014 - The custom carb air inlet hose made from auto radiator hose to produce smoother air flow than scat tube.

Clamps will be added later.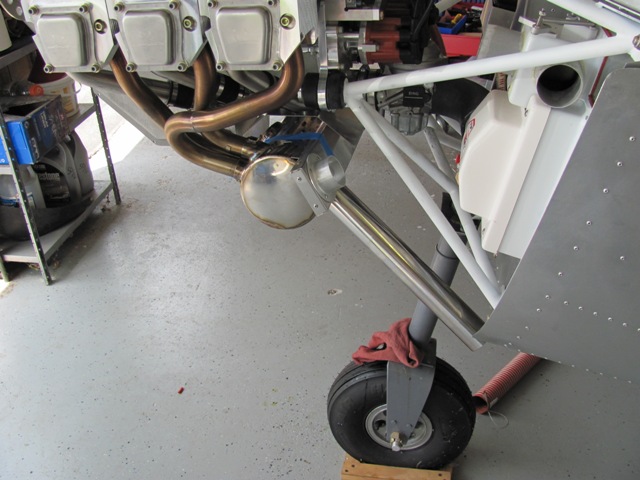 Jul 9, 2014 - Muffler loosely fit.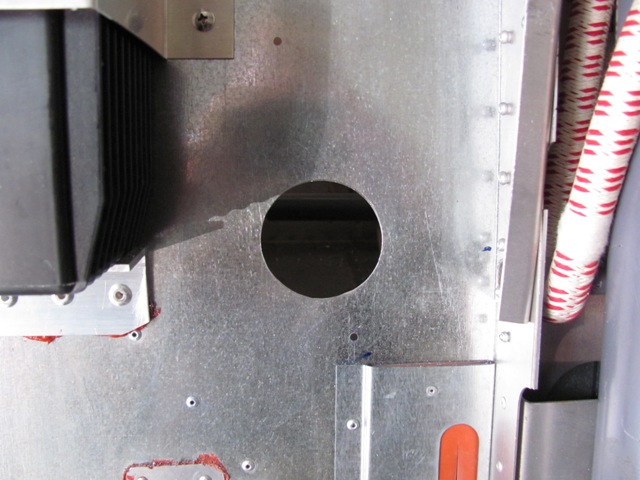 Jul 13, 2014 - Location of original opening for cabin

heat box.

The box needs to be moved up for better alignment with scat tube and cable controls.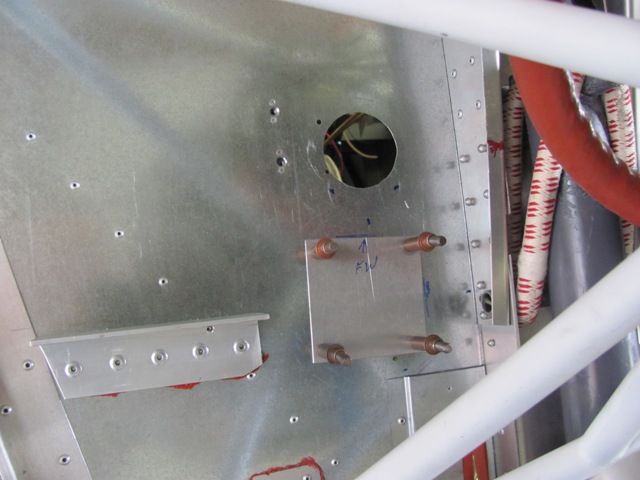 Jul 13, 2014 - New 2 inch hole cut.

Made cover plate for "old" hole.

Will later be sealed with RTV and rivets.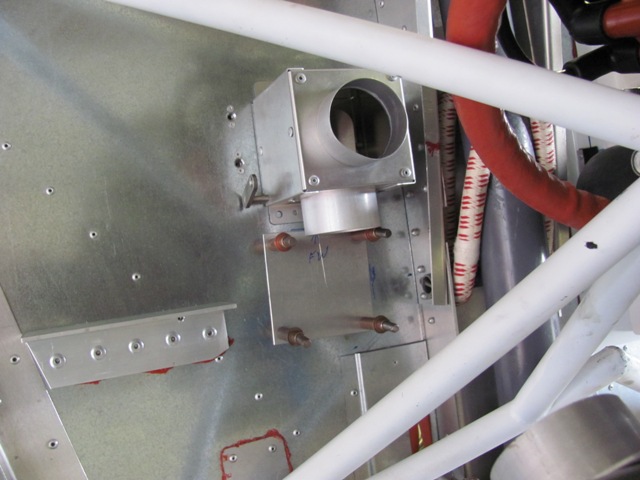 Jul 13, 2014 - Cabin heat box fitted in new location.
Jul 17, 2014 - Drilled firewall and inserted grommets for throttle and choke cables.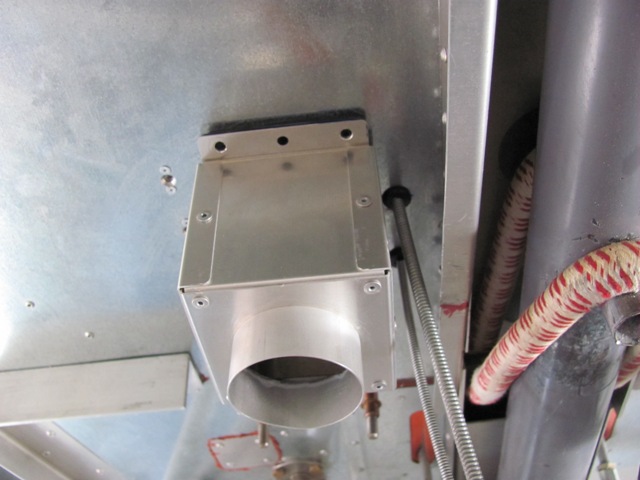 Jul 17, 2014 - Showing location of throttle and choke cables.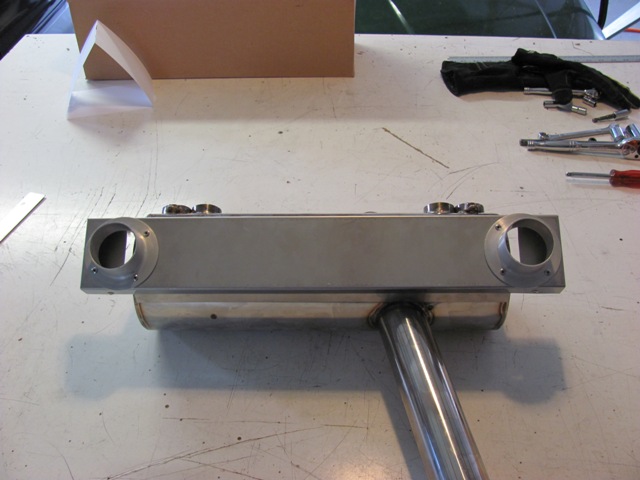 Aug 6, 2014 - Cabin heat muff does not seal around muffler.

Talked to Pete at Jabiru USA.

He advised to send muff back and they would replace.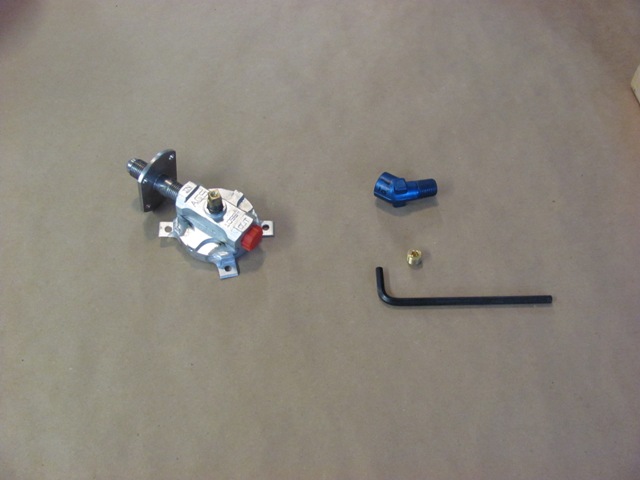 Aug 8, 2014 - Removed gascolator from firewall since it was too close to engine mount.

Previously mounted straight from firewall.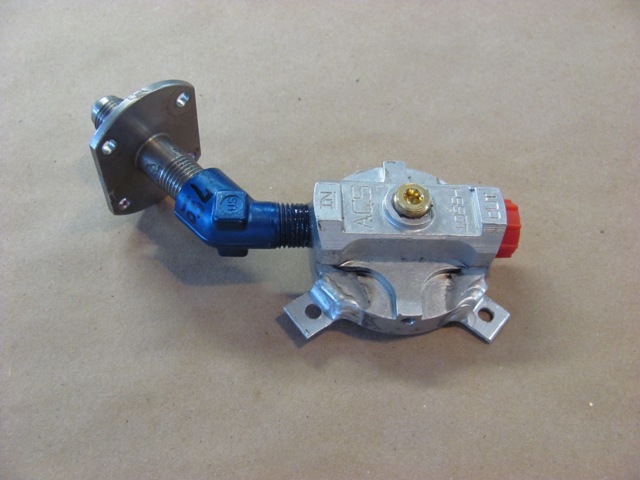 Aug 8, 2014 - Installed 45 degree elbow.

Also, replaced high pipe plug with shorter "set-screw" type plug.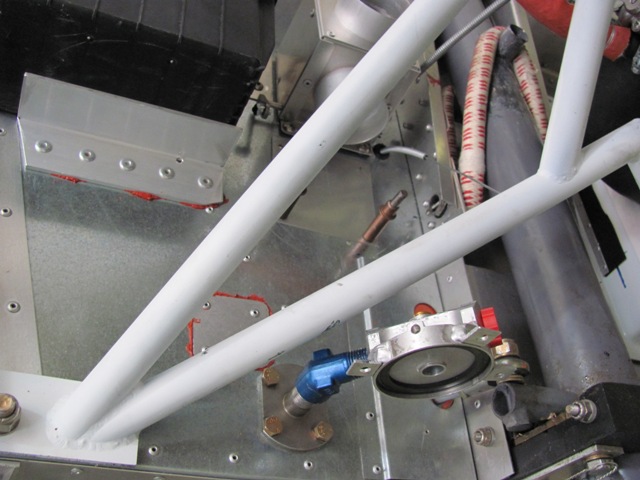 Aug 8, 2014 - Reinstalled gascolator to firewall.

Plenty of clearance now from engine mount and surrounding structures.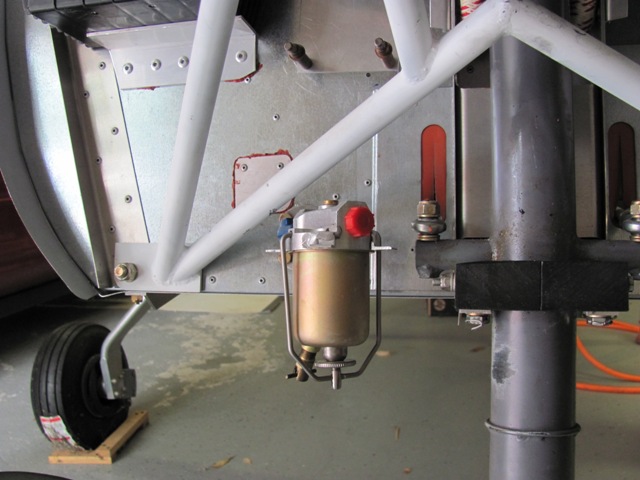 Aug 8, 2014 - No interference with anything, even when wheel is turned.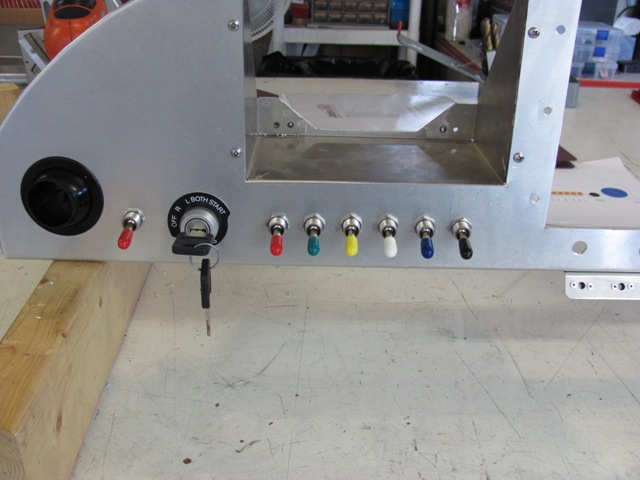 Sep 4, 2014 - Working on Panel.

Eye ball air vents installed.

Installed master switch, mag/starter switch, and other switches.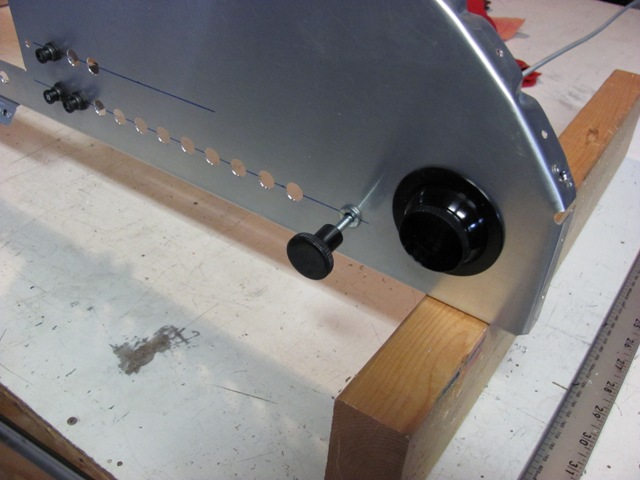 Sep 6, 2014 - Drilled holes in panel for circuit breakers.

Three top are for avionics, on a separate switch.

Also installed cabin heat control cable.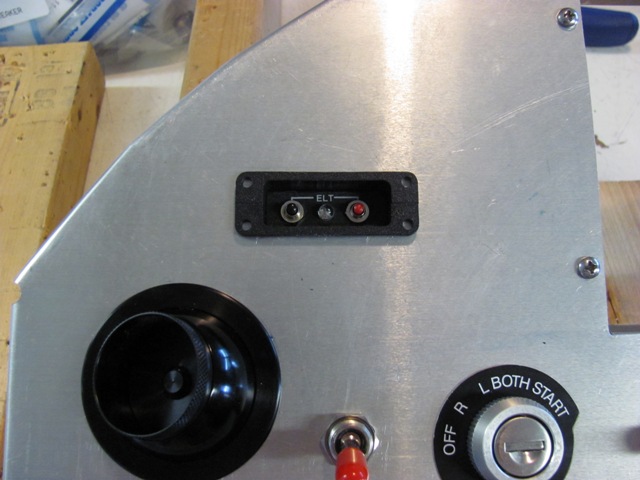 Sep 6, 2014 - Cut out panel for ELT remote.
Sep 8, 2014 - Temporarily installed avionics and control cables.

This is essentially the final configuration for the panel.

At this time, I do not intend to install any "steam gauges".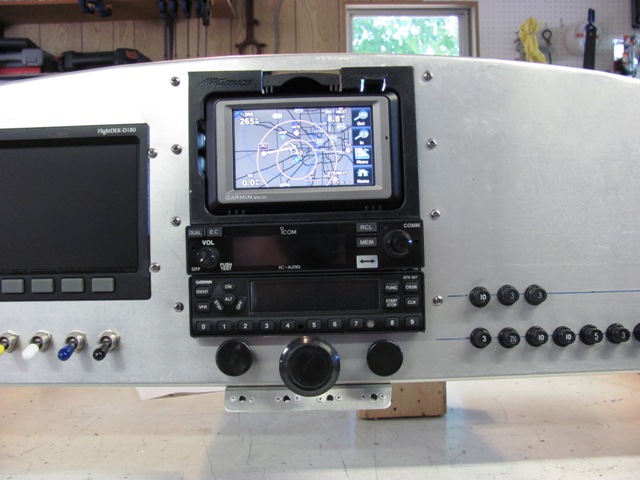 Sep 8, 2014 - Close-up of radio stack.

Battery operated GPS is only item that can be displayed at this time.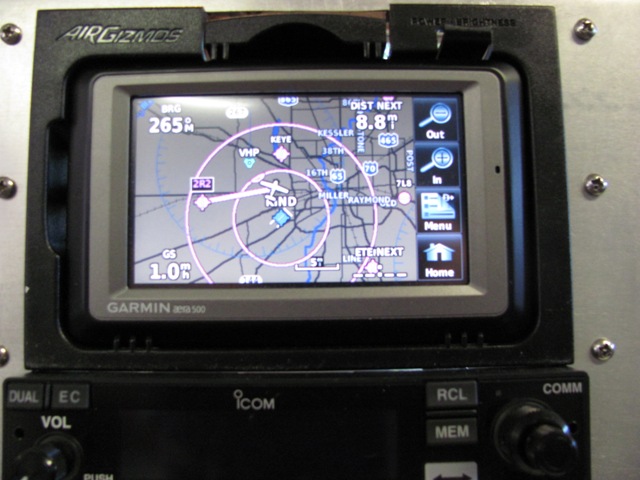 Sep 8, 2014 - Close-up of Garmin Aero 500 GPS.

The airplane icon is indicating my current position (my garage/aircraft factory at home).

Route indicated to 2R2 - Hendricks County Airport.
Enter subhead content here