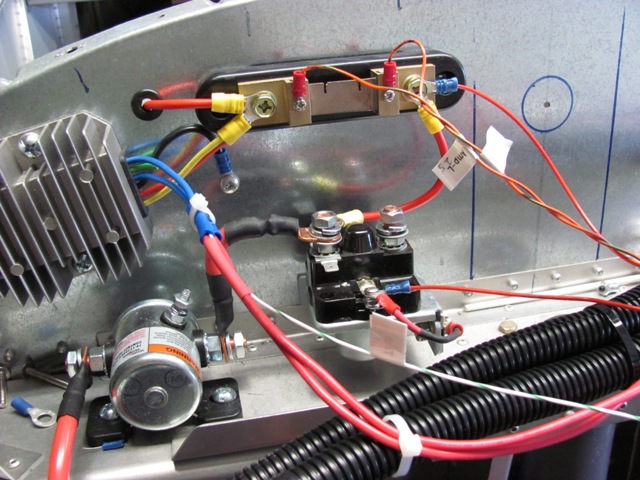 Jul 9, 2015 - Continuing with engine compartment wiring.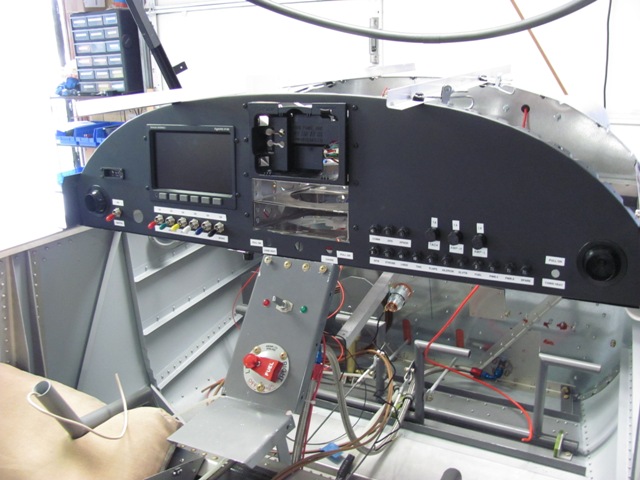 Jul 10, 2015 - Installed panel into airframe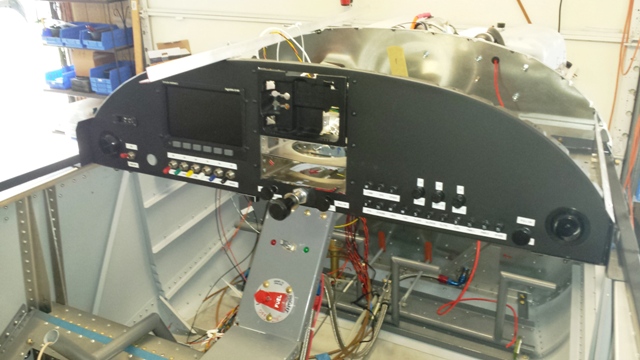 Jul 23, 2015 - Installed control cables into panel.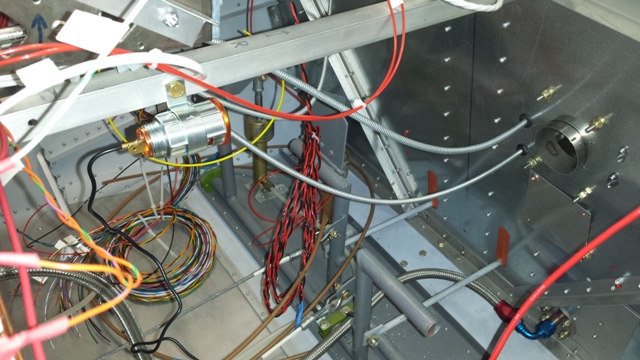 Jul 23, 2015 - Throttle & choke cables passing through firewall.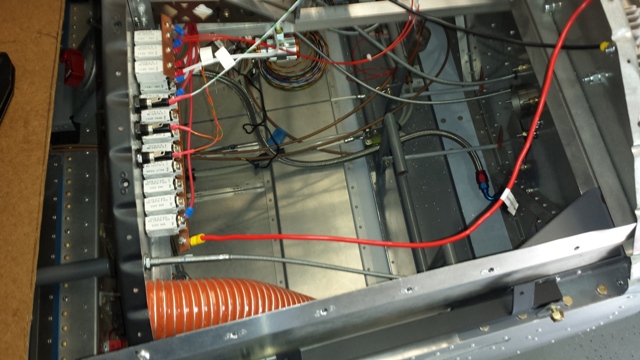 Jul 24, 2015 - .Connected the red B+ lead to the main power buss.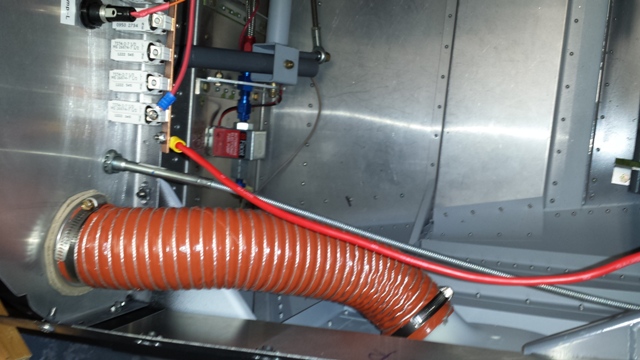 Jul 24, 2015 - Installed the right side fresh air duct.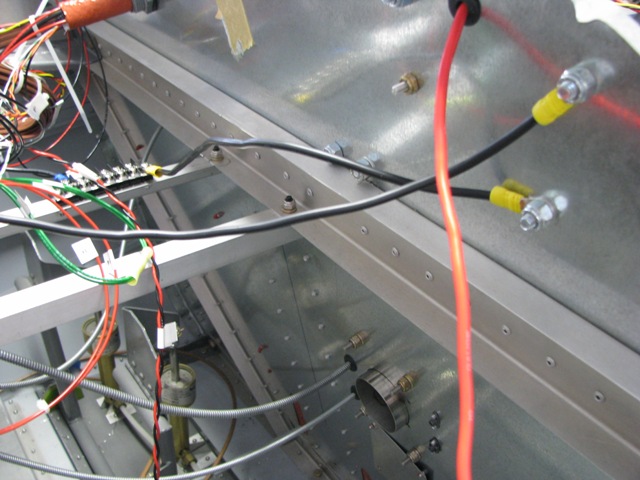 Jul 27, 2015 - Power ground buss grounded to firewall.

Second ground goes to separate avionics ground buss.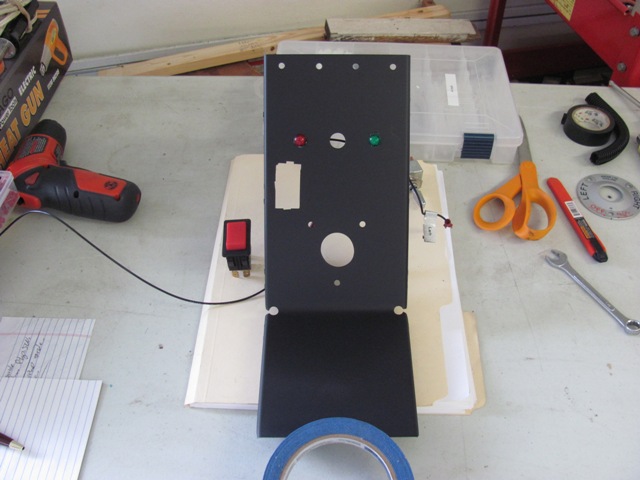 Aug 8, 2015 - I decided to mount the flap actuator switch in the center console.

I removed the console, and cut a rectangular hole for the switch using a nibbler.

Then painted flat black to match panel.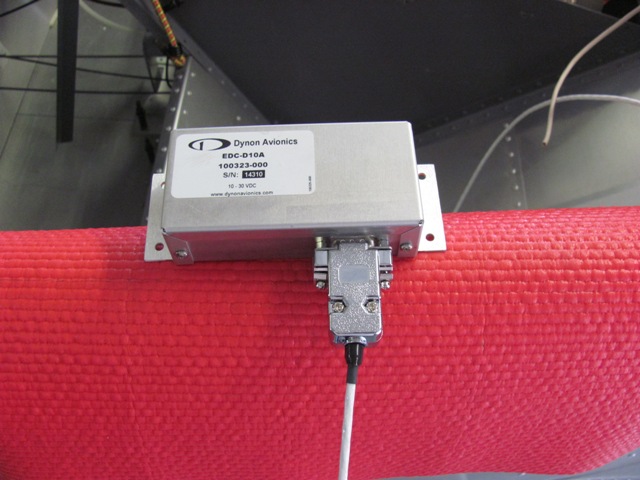 Aug 9, 2015 - This is the Dynon remote compass unit.

It must be located away from any magnetic interference.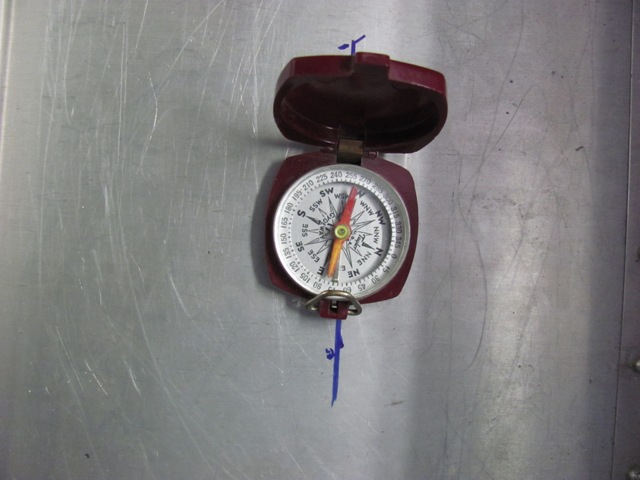 Aug 9, 2015 - Potential location for remote compass behind passenger seat had magnetic interference of nearly 90 degrees.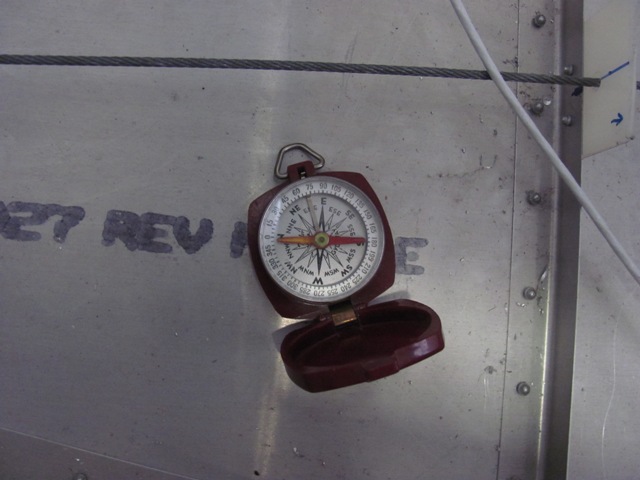 Aug 9, 2015 - Found perfect location for remote compass to be in rear fuselage.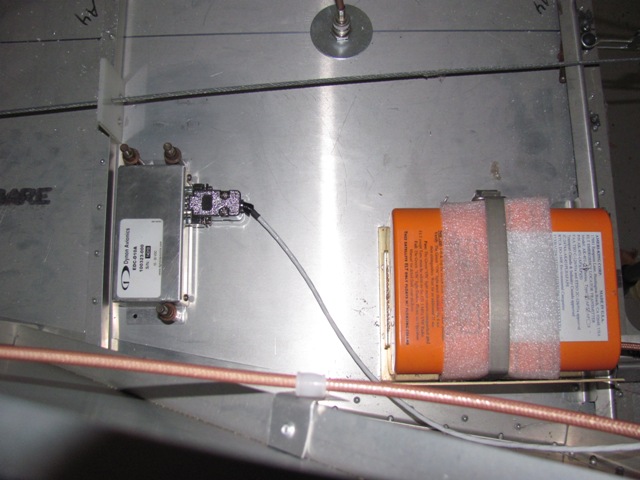 Aug 10, 2015 - Remote compass location.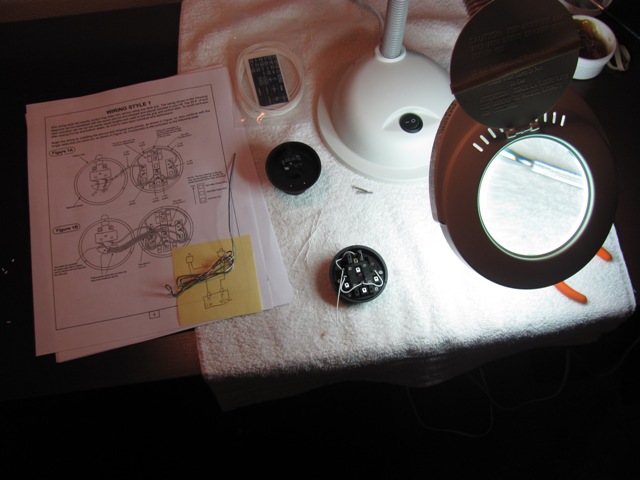 Aug 16, 2015 - Starting to wire the Ray Allen control head for the pilot side stick grip.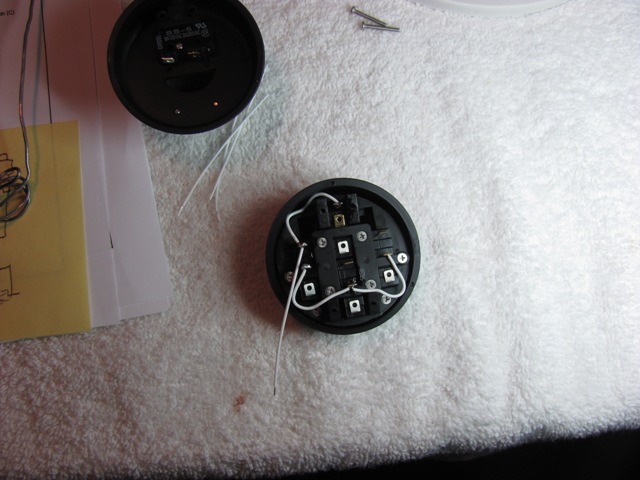 Aug 16, 2015 - A closer view of the wiring required.

I don't know why this could not be doe at the factory.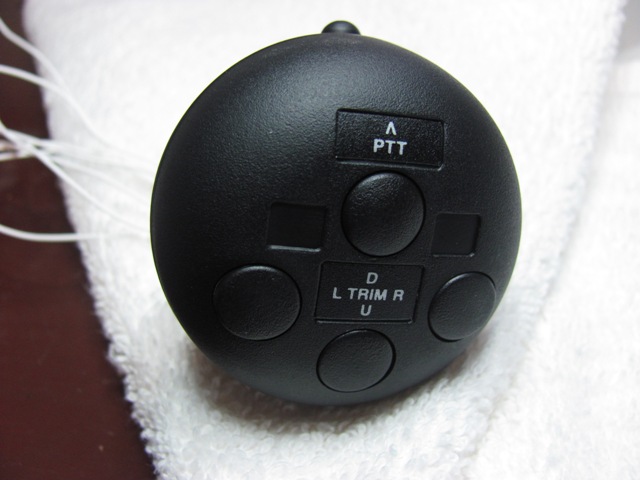 Aug 16, 2015 - Wiring complete and labels attached,.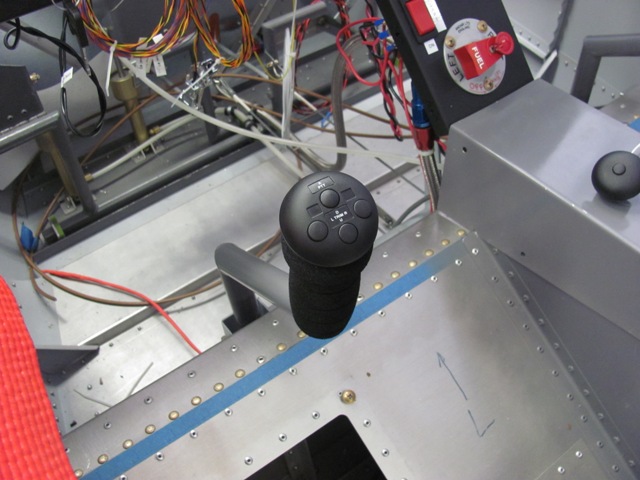 Aug 17, 2015 - The pilot stick grip installed, with trim buttons and PTT.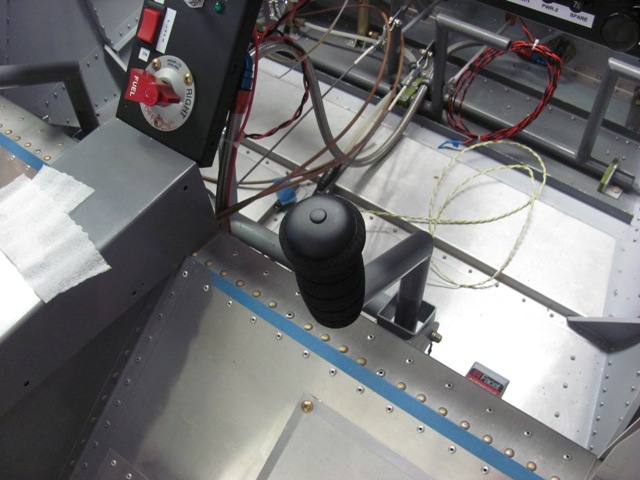 Aug 17, 2015 - The passenger side stick grip and PTT switch installed.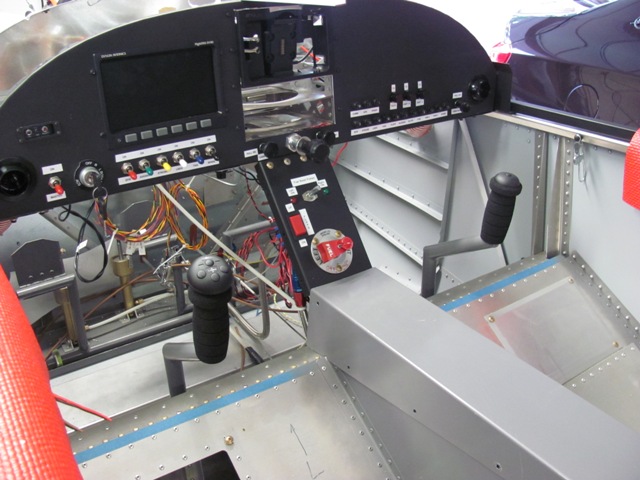 Aug 17, 2015 - View of panel and stick grips.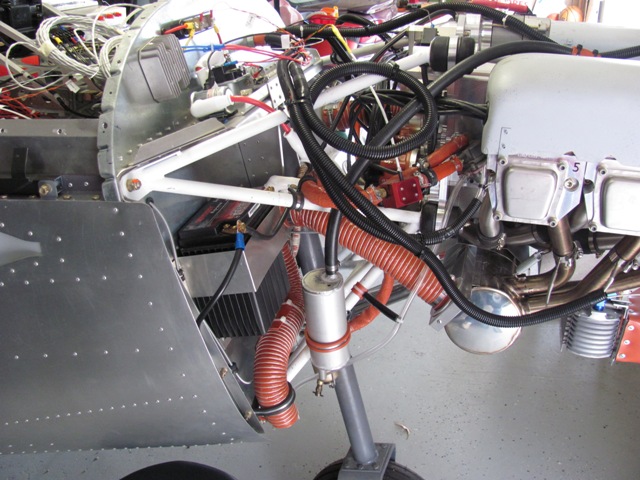 Aug 22, 2015 - Made the throttle and choke cable connections to the carb.

Connected cable to carb heat control.

Reconnected cabin heat control cable.

Battery reinstalled.

All engine compartment plumbing and wiring completed.

Ready for cowling.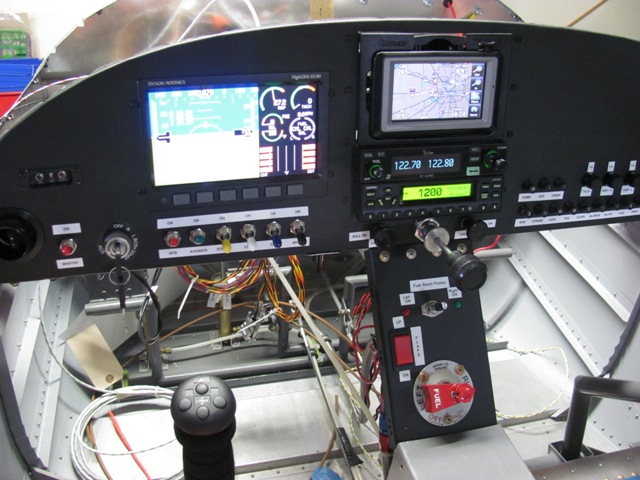 Aug 23, 2015 - Installed GPS, Comm, and transponder unit in the radio stack.