click here to see rest of story.
Special Edition Newsletter Pictures..Jim Winings Memorial Day at Gordon Graham Field (click here to view pictures)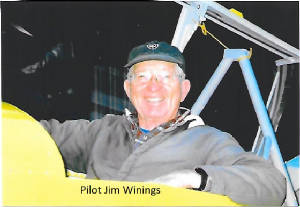 YE Flight July 24, 2015..John Green..Mark Mackenzie Pilot
Click here>>Pictures by Mark Mackenzie. Thanks Mark
HCAA LATA August 16, 2014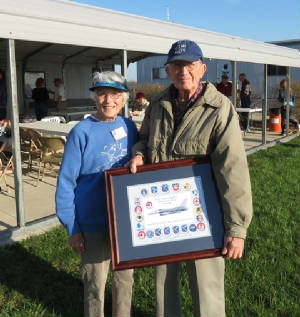 Sent to HCAA by Duane Skoog, President of EAA 1374 Putnam County Airport. Thanks Duane
HCAA 2013 Christmas Dinner
AirVenture 2013
Aviation Scholarship Award

Congratulations to Nolan Elrod, recipient of the HCAA Scholarship Award. HCAA President David Stucker, Selection Committee Members Wilma Winings, Ron Drake and Ted Bock presented the award at the HCAA May Cookout.
The "HCAA Trash Crew" Thanks to Wilma Winings for arranging this event. (The Pizza was very good)
Some Interesting Old Airliners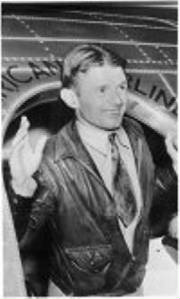 Aviation History
Ramp Rats 2012 Lunch at the Airport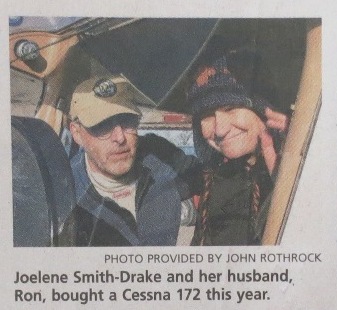 Ted Bock and Mark Mackenzie on their way to EAA AirVenture OshKosh 2012 (Click on picture to view pictures they took (116 pictures)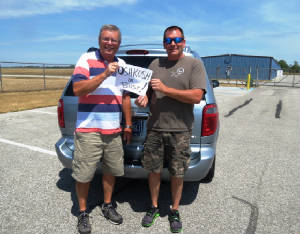 HCAA christened the new cookout facility on Saturday, July 14, 2012
Fact or Fiction
It has been reported in magazines that Hummingbirds hitch rides South in the winter and North in the summer aboard the backs of Geese. This picture was taken by an airline pilot this spring where a Hummingbird was onboard the back of a Goose heading North.
Vern Bothwell's 90th Birthday Party May 20, 2012, Putnam County Airport
Beautiful HD Video
Print Indiana War Memorial Form
Click on picture for larger view of October 2011 cookout
HCAA Members
Lunch at the Airport Pictures, August 20, 2011
From the Archives. Our friend and flying buddy Vern Bothwell flying the Ford Tri-Motor in 2008. (Video by Ted Bock)
Pictures from Lunch at the Airport (HCA) 2009
Thanks to Wilma Winings for this video